What Gaming Looks Like One Year After Fortnite
If you can believe it we've only been talking about Fortnite, PUBG, and Battle Royale games for a bit over a year now. In fact, we just finished up the first year of Fortnite's domination over the gaming scene. That means it's a great time to look at the effects on the gaming industry one year after Fortnite's release.
At the moment Fortnite is in the top 10 charts for both PC and Console gaming. It's number 6 for PC, behind titles like League of Legends, PUBG, and Dungeon Fighter Online. On console though, Fortnite is king of the hill and a position it has held since March. It jumped over FIFA 18 and Call of Duty: WWII to take the number one spot. Despite the popularity of PC and Console, it hasn't managed to chart for revenue from mobile players. The biggest reason for that being it's only available on iOS at the moment. Despite that, Fortnite Mobile is still bringing in $2 million a day. It's unlikely that the news that Fortnite won't be on the Google Play platform will actually do all that much damage to the title and the fact that they don't have to give 30% of their revenue to Google means Epic may actually win out on this deal.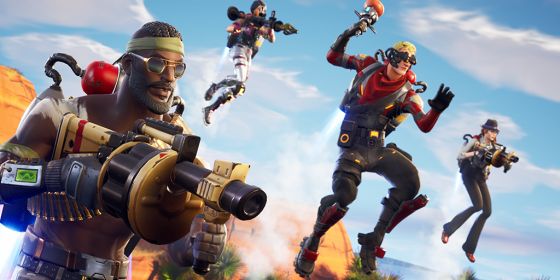 If this does in fact happen it could prove to be a wake-up call for distribution platforms: adjust your fees for the megahits or get left behind. Fortnite doesn't need Google Play, Steam, or anyone else to distribute the game. Steam needs Fortnite a whole lot more than Fortnite needs Steam. Yes, there are a not insignificant number of people who will only play a game if it is on Steam but compared to the numbers they already have…that's just a small drop in the bucket. So, it could very well be that in the future we see these platforms negotiating with games like Fortnite, League of Legends, World of Warcraft, and whatever the next massive hit is. Or maybe they will take the same view as the games and decide that they're doing just fine without them.
The effects Fortnite is having on the industry are widespread. Just last week gaming industry market research experts SuperData Research released a think piece talking about how Fortnite appears to be cannibalizing other massively successful titles. We're seeing drops in the player numbers and Twitch viewing times for games like League of Legends, CS: GO, and Overwatch. At the same time as these drops, Fortnite is seeing a noticeable increase. This is important because they all tend to appeal to the same core audience. On Steam, PUBG has seen a constant decline in players every month since February 2018. In March Fortnite overtook PUBG in terms of popularity. It isn't a difficult stretch to assume that at least some of those players have moved from one battle royale title to another.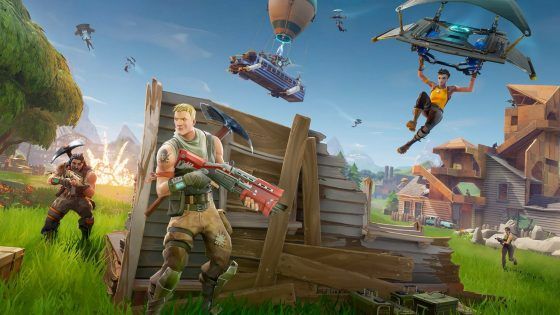 As you would expect with trendy new game genres we've seen a lot of new Battle Royale games announced. At E3 this year it took only 6 minutes for the first Battle Royale title to be announced. On top of that we had battle royale modes for Battlefield V, Call of Duty: Black Ops 4, and there may even be one in Division 2. Cyanide & Happiness is working on a Battle Royale game that takes place after the rapture and the makers of Survarium revealed Fear the Wolves, which is based at Chernobyl and has mutant wolves. While there were a lot of Battle Royale games announced it seems like the bigger studios may have learned their lesson from the MOBA bubble and stayed away.
Even though that was the case at E3, we have now seen EA investors asking when EA is going to get in on the Battle Royale trend. During the Q1 earnings call, there were a lot of questions about Battle Royale games, the possibility of the Battlefield V mode being a separate game, and generally the desire for a standalone Battle Royale game. Will EA's attempt at a Battle Royale game be successful or will it end up like Dawngate (its attempt to break into the MOBA genre that never made it out of beta before it was cancelled)?
We have already seen the demise of one Battle Royale game, Radical Heights, but it's difficult to count the game's demise against the genre. The studio behind it was struggling and released the game on Early Access prematurely in an attempt to save the studio from collapse. The game was incomplete because it was rushed out and what success it did have (which wasn't much) just wasn't enough to save Boss Key Productions. There was also the rushed release of The Culling 2, which has almost unanimously negative reviews on Steam.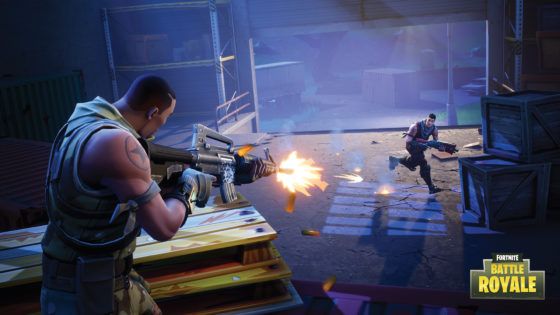 With Gamescom right around the corner, we're sure to see even more Battle Royale titles being announced. It is likely that the larger studios will attempt to get in on the action despite previously showing little interest. It's really impossible to ignore the fact that Fortnite has brought in more than $300 million in one month. That's a whole lot of money and just like the industry set out to make a WoW killer, soon they're going to be working on creating a Fortnite killer. Expect to see the exact same results we did then.
To say that Fortnite had an amazing first year would be a massive understatement. They've blown everyone out of the water and while the massive growth does seem to be slowing down that isn't going to last forever. Before long we'll have Fortnite on Android and bar any disaster it will top charts just like all the other versions of the game. The games industry is still in a reactionary period where they're changing gears to get in on a piece of that Battle Royale pie. But, that raises a question…
Is there any room left in the Battle Royale genre for more games?
Want some items in Fortnite with the cheapest prices and fastest delivery, top-secured purchase experience as well? We got the most abundant items in our website stores, including weapons, materials and traps. Click Fortnite items for more information and further consultation!