Here is the Runescape Team's announcement on the official site:
"Remember last year's free-for-all-players Twitch Prime loot? Oh, we can already hear your Scaping senses tingling to what's coming. Whether you're a Master Scaper, a newcomer craving more adventures or just want to bring in your friends this Summer, you're in for a treat! Because once again this year, we've teamed up with Twitch Prime to offer every player an exclusive loot fully packed with a 1-month FREE membership to RuneScape and more exclusive goodness!
Starting today - Thursday 26th July at 5 pm BST - until 6th September, Twitch Prime members can redeem an 'Umbral pack' containing all these perks:
· 1 month FREE RuneScape membership
· Umbral Armour
· Flame Blade Weapon
· Umbral Crassian Companion Pet
· 2 Umbral Chests (guaranteed super-rare prize)
· 15 Treasure Hunter Keys
· 200 RuneCoins
You've read it right, this is totally free! We've had the first run with this exclusive Umbral Set and Pet during our last teaser live stream (i.e. you can watch it on ourTwitch Channel), here's a first look at what's waiting for you: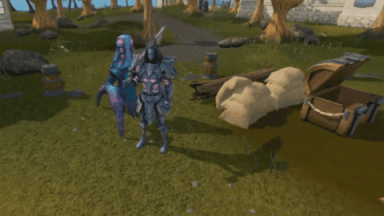 How to claim my Twitch Prime loot?
This limited-time offer can be redeemed by all RuneScape players (i.e. the free month stacks up at the end of your recurring membership if you already have one), and even by newcomers. So if you're waiting for the best time to hop in Gielinor and live new adventures, well, now's the time to claim your free loot! All you need to do is follow the link below."
Cheapest Runescape golds for both RS3 and OS servers are on sales now! Only takes within 20 minutes to be delivered FACE TO FACE IN THE GAME after purchasing!