Guardians of the Sky Update is Bringing Aerial Combat to TERA
There's lots of combat to be had in TERA, but none of it takes place in the sky. At least, it won't until the Guardians of the Sky update, which is bringing some new combat missions that will have players fighting in the clouds on the backs of their flying mounts.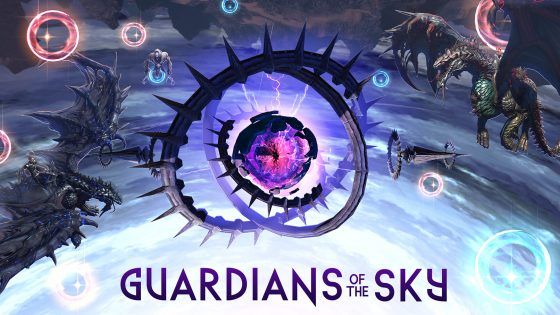 Guardians of the Sky will introduce two flying missions to the Guardian Legion mode: Rhapsody of Wind and Fire, which has you collecting orbs to unleash on desert wraiths to protect sky whales and clear a safe passage for them; and Search and Destroy, which tasks you with taking out drones and holding out as long as you can until a mothership arrives to drive out invading aliens.
In addition to these new flying missions, TERA has taken the opportunity to introduce some new flying mounts. Three different dragons by the names of Gloom, Dusk, and Storm will arrive with the update to the in-game store. Each mount has a combat and non-combat variant, and offer different HP and MP restoration while riding them as well as skills that increase your crit power when you dismount or roar skills that increase damage against monsters.
The Guardians of the Sky update will arrive at PC players on Tuesday, August 14th. A trailer showing off some of the aerial combat can be seen below.
Our Thoughts
While the aerial combat in TERA doesn't really seem to strike as completely remarkable on paper, perhaps this will pave the way for additional aerial missions that will spice things up significantly more. In any case, we're curious to see what else this update has to bring and how players will take to these new missions.
Want some golds or items in TERA with the cheapest prices and fastest delivery, top-secured purchase experience as well? Our website got the most abundant inventory for TERA currencies on sales now! Click TERA golds or items for more information and further consultation!