Madden NFL 19 Early Black Friday 2018 Deals For PS4 And Xbox One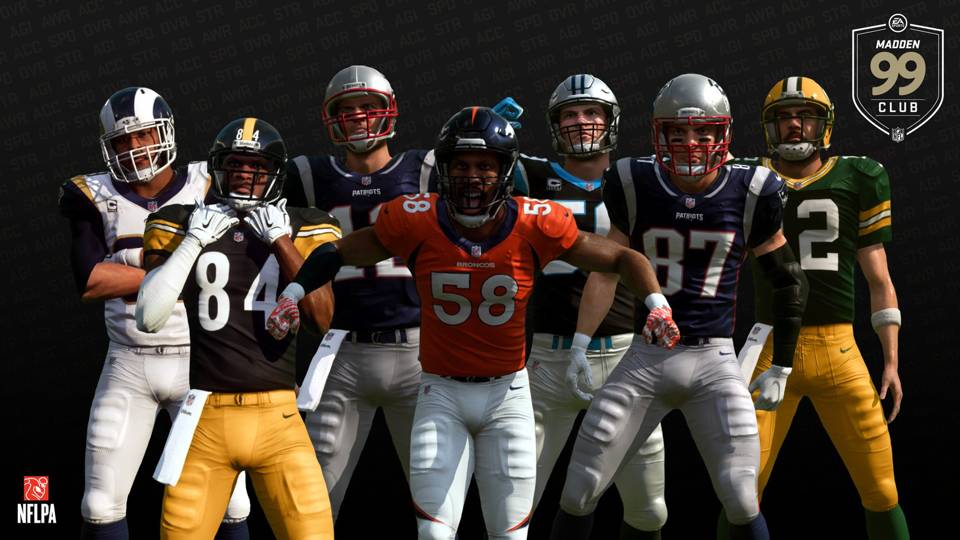 Black Friday can be pretty intense, which is why you shouldn't approach the most hectic shopping day of the year without a plan in place. Luckily, more and more retailers are starting to give consumers an early look at their deals for the day after Thanksgiving, which means you have a chance to figure out exactly where to go when to shop, and what deals to snag. If you're in the market for Madden NFL 19 on PS4 and Xbox One, we've got you covered right here.
We're already seeing retailers planning major discounts on a number of video games for Black Friday, which falls on November 23 this year. Best Buy, Target, and Walmart have already shared their discounts, which include Call of Duty: Black Ops 4, PlayerUnknown's Battlegrounds, WWE 2K19, Assassin's Creed: Odyssey, and God of War. If you've been holding out grabbing some of the biggest games of the year, Black Friday might be the day.
For those in the market for Madden, the good news is that you're going to have plenty of options and not a lot of pressure to pick between them. Best Buy, Walmart, and Target are all offering the same deep discount for their Black Friday deals, dropping the price down to $30. In the case of Target, that price is a doorbuster--which means quantities are limited, and once they're gone, so is the discounted price.
The Madden franchise is known for its high-fidelity approach to digitizing football in video game form, but lately, Madden games have been pushing hard on strong stories, too. In our review of Madden 19, Eddie Makuch said that despite some issues, "with its capable Frostbite engine and its compelling Longshot story mode, remains the best, most complete Madden game to date."
There are sure to be more Black Friday deals piling up over the next few weeks as we approach the big day. In the meantime, these are the ones we know will pop up on November 23, and we'll be updating this list as more become available.
Madden NFL 2019
PS4
Target -- $30

Walmart -- $30

Best Buy -- $30
Xbox One
Target -- $30

Walmart -- $30

Best Buy -- $30